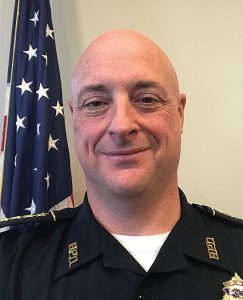 Friends,
Thank you for inviting me to the 15th annual Bluecoats of Barnstable dinner. It is always a pleasure to be among so many strong supporters of the wonderful men and women I work with every day. Being here and seeing all of you gathered in one place, with one mission is truly impressive. Thank you for all that you do for the men and women of the Barnstable Police Department and our community.
I would also like to thank Sergeant Michael Riley, Sergeant Robert Bitinas, Officer Jon Pass, Officer Armando Feliciano, Officer Michael Puntonio, Officer Corey Frederickson, Officer Adam Ruggieri, and Officer Spencer Jackson of our SWAT team for coming in and giving you an inside look at some of their equipment and telling you about some of the situations that they have been called upon to deal with over the years.
While some of the anecdotes were funny and the officers spoke with such enthusiasm, you could clearly hear the emotion behind each story. I have no doubt those highly trained and professional officers left a lasting impression with the member­ship just as your enthusiastic and generous support did upon them!
Over this past year, we said goodbye to some long serving and devoted officers as they left us for their well earned retirement. Thank you to Sergeant Ben Baxter, Sergeant Sean Sweeney, Detective Reid Hall, Officer Mark Delaney, Officer Steve Estey, Officer Jack Corbett, and Records Clerk Carolyn Ahearn. You have all been valuable members of our family and your daily presence will be missed. Thank you for all that you have done.
We have also recently promoted two sergeants to the rank of lieutenant and five patrol officers to the rank of sergeant. Congratulations to lieutenant Gretchen Allen, Lieutenant Jennifer Ellis, Sergeant Nathan St. Onge, Sergeant Meaghan Cunningham, Sergeant Matthew Blondin, Sergeant Kevin Fullam, and Sergeant Joseph Green. I am sure that all will serve with honor and bravery.
I must take a moment to express my sincere gratitude for the hard work and devotion of our civilian support staff and community volunteers that help our agency run. They are the ones that are behind the scenes making sure administrative work gets done, our visitors are taken care of, the reports and evidence gathered by our officers is properly handled and processed, and our vehicles are safe to operate. Thank you to our volunteers, records staff, mechanics, administrative staff, and detective's assistant. Without you, our work would be so much harder.
This year I was hoping to stand before you and report nothing but good things; however, fate and life had other plans. As police officers we are trained to confront the bad guy, to rise to the occasion, to defend the defenseless and speak for the weakest among us. We expect that our training will help us overcome any obstacle and that we, with the steadfast support of the Bluecoats, are properly equipped and protected so we can go home to our loved ones and work another day.
Unfortunately, this year we learned that no matter how well equipped and trained we are, tragedy can still strike. This July we unexpectedly lost Sergeant Jason Sturgis. Jason had been with us 19 years and at 42 years old had a wonderful wife, Sarah, and three beautiful children, Paige, Charlotte, and Keith.
Jason was doing everything right. He was well liked by everyone he worked with and dealt with in the community. He was funny, kind, and smart. He was hard working and a founding member of our Community Impact Unit. When he got promoted he cared for the people he worked with and did everything he could to make their lives better.